Garage Door Opener
Back To Our Services
Garage Door Co in Garden Grove is a garage door service that can do it all. Our garage door company/contractor can do residential garage doors and commercial garage doors. We can handle one garage or ten. We will do everything from garage door opener troubleshooting to garage door openers. In fact we do a great garage door opener service. We also carry garage door openers for our customers to choose from. We have Chamberlain, Sears, Liftmaster, Marantec, Genie and Craftsman. Our company specializes on garage door openers installations and replacements by our experienced technicians, who will primarily match the opener with your garage door's drive.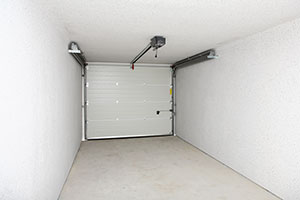 The Chain Drive is the cheaper but it is also very noisy.
The Screw Drive is not so noisy but it costs a bit more.
The Belt Drive is the most expensive one but it is also very quiet.
When you install a garage door opener you also install a garage door remote. Garage door remotes are very useful because you can open and close your garage door from within your car and hence you won't be exposed to the bad weather or targeted by strangers. Our Garage Door Co in Garden Grove carries the latest garage door remote technology in stock. We can provide you with the genie intellicode or Liftmaster Security +, which both have rolling code technology that ensures your safety since the inner code always changes every time you open your door. The clicker is considered the universal garage door remote and the multi code allows you to have several different frequencies at once. Our technicians will show you the way they work and give you some tips of how to repair minor damages, in case of serious damages they will repair, replace or install them themselves.
A company dedicated to provide the best quality garage door service
Our company also engages in garage door springs replacements and installations. They are very important parts of the garage doors; they are built to last and should work great through about 10,000 cycles. There are different types of springs depending on your garage door: if it is too heavy the most suitable are the torsion springs while for light doors technicians suggest extension springs. Recently they both come out in galvanized material that adds a beautiful touch on your door. Regardless of the spring type, the installation should always be made by professional people, who have the experience and the know-how. Attempting to replace them on your own could be dangerous.
If you want your garage door to operate perfectly and always be in great condition you should not neglect adjustment and maintenance garage door services. So, you need to schedule regular appointments with our excellent technicians, who will lubricate important garage door parts and inspect your entire garage door for possible damages or cracks.
Garage Door Co in Garden Grove also engages in garage door replacements and installations. You can choose from our great stock of wooden garage doors, steel, aluminum or even glass garage doors. They come in different colors, dimensions and sizes while the glass ones will allow sunlight into your garage but will not let anyone see inside.
Our company is very proud of its excellent reputation, which is the outcome of its excellent services. Our technicians are highly skilled and trained to repair any possible garage door damage. They will set your garage door back in track, they will fix the broken emergency release, they will replace any section of your garage door or install weather strip.
Garage door cables & tracks are also very significant garage door component parts that need to be repaired only by professional technicians. They will fix the loose cables, repair the broken ones, place back the cables that came off the drum, they will replace garage tracks or repair the bent tracks. Remember, garage doors are too sensitive and very heavy mechanisms and it is recommendable to be repaired only by experts, so don't hesitate to call us for any emergencies or just for a simple estimate or inspection.